Long Distance Disabled Transportation
Specialized Non-Emergency Long Distance Medical Transportation for the Disabled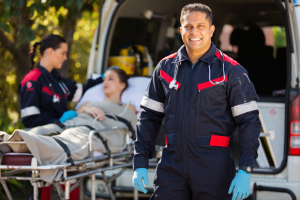 We believe it is important to focus on our goal to be the best long distance disabled transport service around. To achieve this goal we made a strong commitment to long distance disabled transportation by servicing only long distance transports of around 200 miles or more.
Our professionally trained staff understands the importance of each disabled individual we transport. Our long distance disabled transportation service is comprehensive in that we do more than just the transportation. We work with you to make the planning process efficient and accommodating for everyone involved. We strive to make sure your experience in booking a transport with us is easy and comforting. Traveling details such as scheduling, specific medical needs, and meal preferences are planned out thoroughly prior to our arrival.
Safety and Comfort are Our Top Priorities
We understand that there are many challenges a physical or mental disability can have on a person and their loved ones. That is why we have tailored our transportation services for the disabled in a manner that centers around safety and comfort.
We employ a staff with experienced medical backgrounds and a passion for helping others. They are a well-rounded group of medical personnel consisting of EMTs and paramedics. Medical staff are there to insure the disabled individual's comfort and safety needs are attended to at all times throughout the long distance transport.
Our Motto is "We Can Take You There"
We are a nationwide non-emergency long distance disabled transport service. We transport individuals with disabilities over great distances to their desired destinations. We have extensive experience servicing many different types of medical facilities.
We Transport To and From:
Private Residences
Assisted Living Facilities
Nursing Homes
Hospitals
Rehabilitation Centers
Cancer Treatment Centers
Many More…
CLICK HERE TO LEARN MORE ABOUT LONG DISTANCE DISABLED TRANSPORT